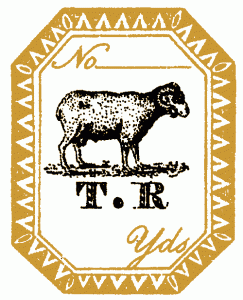 Spring Hill farm was settled by Thomas and Charity Rotch (pronounced "roach"), a Quaker couple from New England. Upon the advice of Dr. Benjamin Rush of Philadelphia, they moved west to Ohio in 1811 to cure Charity's spotted fever with a healthier climate. Before their home was built in the early 1820s, the couple lived in a log cabin on the 4,000-acre farm on which they raised merino sheep.
As Quakers and regular attendees of the Ohio Yearly Meetings of Quakers at Mount Pleasant, Thomas and Charity offered their farm as a safe haven for slaves escaping to freedom in the North. Charity mentioned this practice in her journal and an 1821 letter to her sister in the East. Slaves were harbored in the upper story of a springhouse and none were ever caught at Spring Hill – despite attempts by slave hunters. The Ohio Friends of Freedom Society and the National Park Service recognize Spring Hill as an Underground Railroad site.
After Thomas died in 1823 and Charity in 1824, the property transferred to their heirs. In 1830, Arvine Wales, shepherd and dear friend, purchased the Rotch home and 60 acres. Three generations of the Wales family lived at Spring Hill farm, the last being Horatio Wales and his wife, Irene McLain.  Spring Hill became a public museum following Irene McLain Wales death in 1973.
adapted from http://www.nps.gov/history/nr/travel/underground/oh12.htm
L

earn more: