Tours of the Rotch-Wales House
Spring Hill is currently closed for walk-in tours for the winter. Mark your calendars for the opening of Spring Hill walk-in tours in May!
Walk-in Tours
May-October
Saturday and Sunday
1:00-4:00pm
If you are still interested in special events, please see our Calendar. If you have a party of 10 or more, or would like to tour at another time, please call to schedule a tour at 330-833-6749 or email us at info@springhillhistorichome.org.
Admission:
Adults $5
Seniors (65 years and older) $4
Students 6-17 years $4
Children 5 and under Free
Free for current members
If you would like to schedule a group or school tour, please see our Educational Programs Page, or call our office at 330-833-6749 for more information.

Directions:  Spring Hill is located approximately two miles east of the Route 21 – Lake Street exit.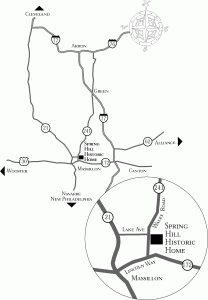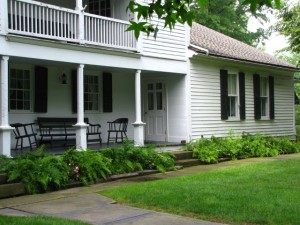 Special Events
Visit the Calendar for details on upcoming events.

Map
Click here to go to a Google map and directions